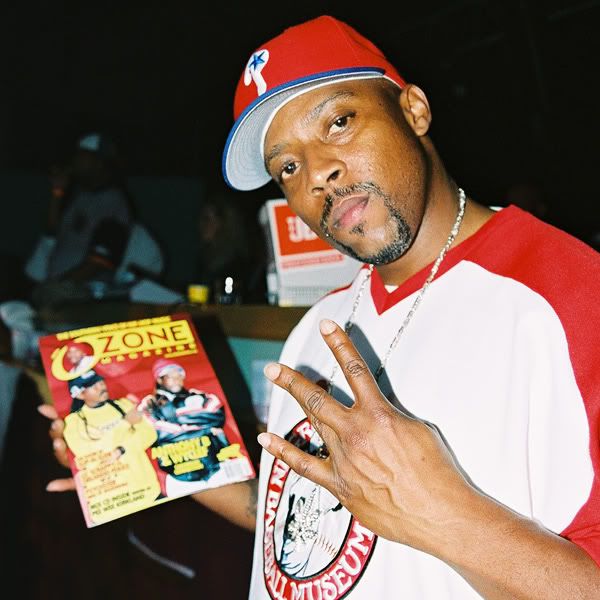 On March 15th, 2011, Nate Dogg, G-Funk Pioneer, died in
Long Beach, California
from complications related to his previous heart strokes which occurred on December 19, 2007 and September 2008.
Erica Beckwith told MTV News that Nate Dogg had been released on December 26 after being treated for a stroke and had been admitted to a medical-rehab facility to assist him in his recovery. In January 2008, it was officially reported that the stroke had rendered the left side of his body paralyzed. Doctors believed there would be a full recovery, and his voice was not affected. In September 2008, Nate suffered his second stroke. Warren G

later confirmed that since the second stroke, Nate was undergoing physical therapy in an attempt to return to some normality, but it was unclear whether Nate would be able to resume his singing career.
Known for his mellow and unique choruses during Death Row Records golden days, Nate Dogg exploded onto the music scene as Warren G's partner-in-crime on their hit single "Regulate." His unique voice and musical ability will never be duplicated. Hip Hop is left mourning as another great passes away.
From Toronto, With a lot of Love R.I.P Nate Dogg.
| | |
| --- | --- |
| Nate Dogg & Snoop Dogg - Never Leave Me Alone | Warren G & Nate Dogg - Regulate |
| | |
| --- | --- |
| Mos Def, Nate Dogg & Pharaohe Monch - Oh No | Ghostface Killah, Nate Dogg & Mark Ronson - Ooh Wee |
Download Mixtape
|
Free Mixtapes
Provided by
DatPiff.com